That's right, Katie Cook - writer of
My Little Pony
, artist of cute little things - drew Marvel's resident psychotic mercenary: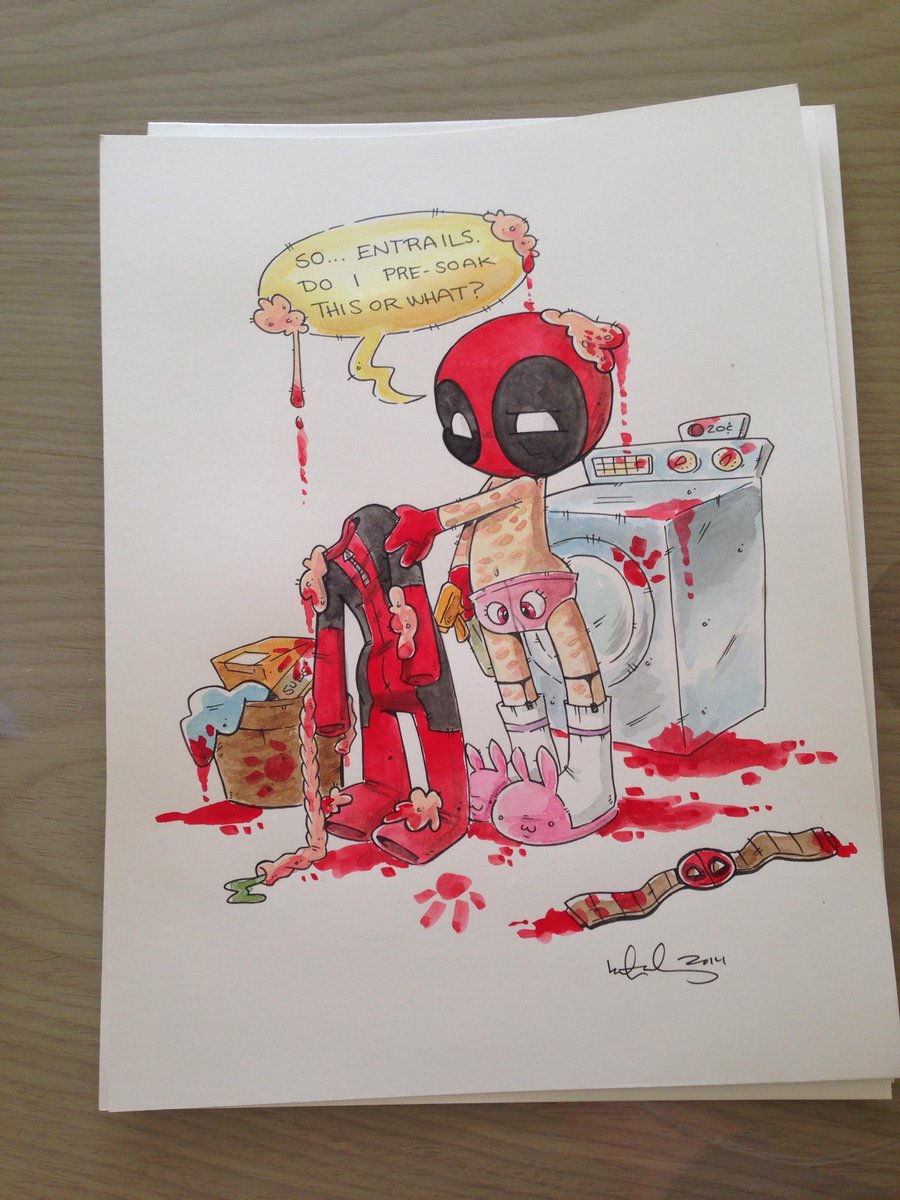 Amusingly enough, both those books came out this week, too: we have the newest issues of both
My Little Pony
and
Deadpool
as of this past Wednesday.
If you want to read them both? That's okay by us! Comic Store West is a judgement-free zone; we won't make you choose one or the other. Whether you enjoy the comic with the off-beat, fourth-wall-breaking sense of humor and a bunch of clever, pop culture Easter eggs, or if you enjoy Deadpool, we'll bravely let you give us money for it.